Really? Youth keeping secrets?
Yes! Select supplements can save your youth!
Concerning health, well know expert, Dr. Andrew Weil (M.D.) said: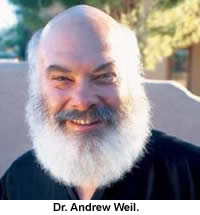 "Optimum health addresses the mind, body and spirit. Through small
adjustments in lifestyle, nutrition and prudent supplementation,
you can better adapt to the changes that time brings,
and achieve and maintain optimum health over your lifetime."
Concerning youth, well known T.V. personality, Dr. Oz said:


"If you are in reasonable health, there is absolutely no reason why you
don't have a fighting chance to get to age 100." "Aging's not about
avoiding disease. It's about living with vitality."
Note: neither Dr. Weil and Dr.Oz are associated in any way with this website
Why we age - the best current theories
Most multicellural organisms undergo biological aging and eventually die. Aging is a complex, inadequately understood process. The two most developed explanations for aging are the programmed aging theory and the cellular damage theory.
Refer to the following internal and external articles for more details:
two theories of aging
,
aging
,
senescence
,
theories of aging
One key point in the programmed aging theory is the idea of telomere dysfunction. With age
the
telomere
tips on our chromosomes (
chromatids
) gradually shorten and, at a certain point,
DNA replication stops. Our cells then enter their senescent phase (reach their
Hayflick limit
)
and die. This causes a decrease in tissue mass and bodily functions; i.e. old age. The telomere
shortening theory of aging (that telomere shortening is a naturally evolved mechanism of
programmed death) is considered by many experts to be more or less correct. We may not yet
be able to stop the telomere shortening process but we certainly can slow it down.
Slowing Telomere Shortening
,
Protecting Your Telomeres
,
Green Tea
,
pro-Telomere Nutrients
,
Vitamin E
The damage "theory" of aging describes a large number of overlapping and loosely related types
of "damages" that occur as we age. These include: genetic damage to our DNA due to mutations,
gradual gene loss, the gradual buildup of damaging cellular wastes and cross-linked compounds,
the gradual buildup of "misrepair errors" and
free radical damage
, etc.
The damage "theory"
of aging is also believed to be correct but is incohesive. It is like the story about the blind men
who tried to understand what an elephant is by touching its various parts.